The media is not a profession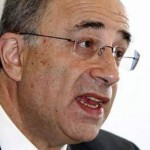 Other professions are regulated then why not the press? Post-Levenson this has become the new mantra. But the press is not like the medical profession, which is a closed body with exams and qualifications needed to gain admittance. The hack is not like a gas engineer who can expose its customers to harm if a pipe is not soldered correctly.
Professions are, quite rightly, elevated above the general public as experts. In order to maintain standards in their expertise they regulate themselves. Writing articles or researching stories, on the other hand, is not a skill. It does not require exams or qualifications.
The media does not engage with the public as clients who can be harmed through malpractice, but as free citizens who are robust enough to answer questions and read articles they don't like. Of course the press can annoy and upset people – but none of this does anyone any real harm, in spite of claims by high profile celebrity 'victims' of 'press abuse'.
To say the press needs regulating is like saying we all need regulating – over and above the laws which already 'regulate' us. The press is not a profession, despite the inflated egos of some media pundits. They are not a cut above the rest, in a class of their own. They simply exercise the freedom of expression enjoyed by us all as citizens – no more no less.